Nostalgia is great in music and black-and-white movies but not a good idea in running your business. This especially true with your phone system. Many businesses are holding on to old-style phone systems. Now if you have a 20-year-old cellphone then maybe you don't see the need. Otherwise, it's time for an up-to-date phone system. 
VoIP stands for Voice over IP. Your audio conversation is turned to digital and sent over Ethernet and the Internet. Digital is the present and future. Analog is the past and some of the present. AM and FM radio as well as broadcast television, are all analog. If you listen to music over the Internet or from your smartphone, it's digital up to the end when it is converted locally to analog. It turns how we can't hear digital.
The old systems are Key systems. Before the PC, small to medium size companies could not afford a PBX. That's no longer true. Here is an introduction to Key systems vs PBXs.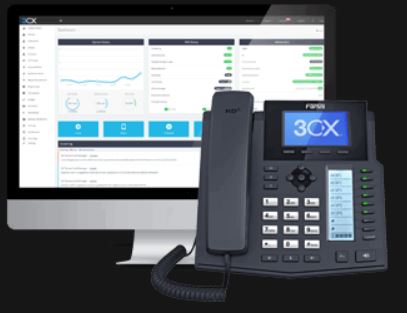 Every manufacturer sells PBXs but yes, some still carry Key systems. Farsight VDS sells and supports 3CX PBXs. 3CX supports both on-site and cloud solutions. If you want to take the time, you can manage the system yourself. All of our customers use the on-site version. But it just depends on your needs.
Farsight VDS does not sell the hardware but will spec out the parts and work with you on the purchasing. Then we install, configure and maintain your system.