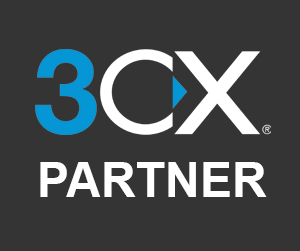 We have promoted 3CX for over 10 years. Covid-19 is one reason that we are now promoting it more. 
3CX has excellent features and works very well with remote staff. That wasn't something that our customers were concerned with until now.
Farsight VDS has put together a package of services that will allow your business have a complete system with low up-front cost. And we provide free support for the users. 
There are several methods for remote. It will help your business survive and grow.
Farsight Voice Data Solutions has been on 3CX for over ten years. 
We have full 3CX certification of the current version. We have full sales and marketing rights as a reseller.
3CX app for your iPhone and andriod phone
From 3cx: "The 3CX smartphone app for Android allows you to seamlessly take your office communications with you wherever you go. Access the company phonebook, make calls, send chat messages and more from the palm of your hand. There's no need to use your personal mobile plan for business calls anymore."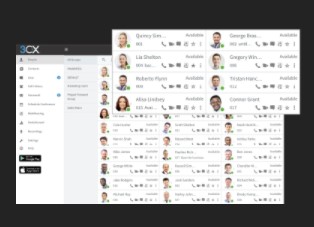 3CX Web browser application
 The 3CX Web Client gives you full access to all of the features on the phone system. It is easy to use because of the combinations of pictures, text and icons. 
It is flexible. You can use it with your desk phone or as a soft-phone. Most computers have a video camera, speakers and microphone. We recommend an inexpensive headset with microphone. That will improve your audio on your calls. 
3CX video functions
From the 3CX user manual: 
With the 3CX client you can easily create, schedule, manage, and join ad-hoc conference calls (conference calls that initiate immediately without scheduling), web meetings or even webinars from your desktop or laptop computer. 3CX Video conferencing uses WebRTC technology, so you and your participants don't have to download and install any additional software or plugins. 3CX WebMeeting must be enabled by your administrator for your extension.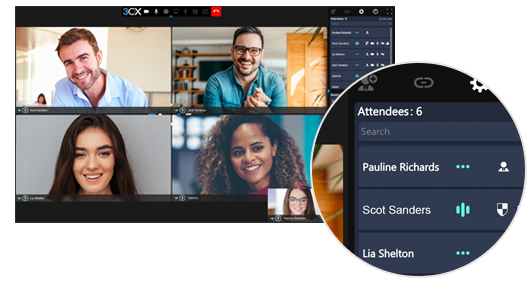 Most phone systems are a locked in package. You cannot upgrade the PBX or the phones. 3CX is a very different and unique phone system. They sell the software and support several types of hardware. We make remote backups of our customers phone system. If our customer needs a bigger box, he gets it and we restore the backup to it. 
 Nostalgia is great in music and black-and-white movies but not a good idea in running your business. This especially true with your phone system. Many businesses are holding on to old-style phone systems. Now if you have a 20-year-old cellphone then maybe you don't see the need. Otherwise, it's time for an up-to-date phone system.
VoIP stands for Voice over IP. Your audio conversation is turned to digital and sent over Ethernet and the Internet. Digital is the present and future. Analog is the past and some of the present. AM and FM radio as well as broadcast television, are all analog. If you listen to music over the Internet or from your smartphone, it's digital up to the end when it is converted locally to analog. It turns how we can't hear digital.
The old systems are Key systems. Before the PC, small to medium size companies could not afford a PBX. That's no longer true. Here is an introduction to Key systems vs PBXs.
Every manufacturer sells PBXs but yes, some still carry Key systems. Farsight VDS sells and supports 3CX PBXs. 3CX supports both on-site and cloud solutions. If you want to take the time, you can manage the system yourself. All of our customers use the on-site version. But it just depends on your needs.
Farsight VDS does not sell the hardware but will spec out the parts and work with you on the purchasing. Then we install, configure and maintain your system.